Home | More Videos | About Us | Contact | Subscribe | Donate

Britain's Olympic paranoia targets protests
Program length - 3:35
Subscribe to Brasscheck TV

Your e-mail address is kept absolutely private
We make it easy to unsubscribe at any time
Related article...
Britain to deploy "sonic gun" at Olympics
UK military to have non-lethal sonic weapon at Olympics
High-powered loudspeaker used against pirates and protesters
Britain prepares for biggest peacetime security operation
By Peter Griffiths
Reuters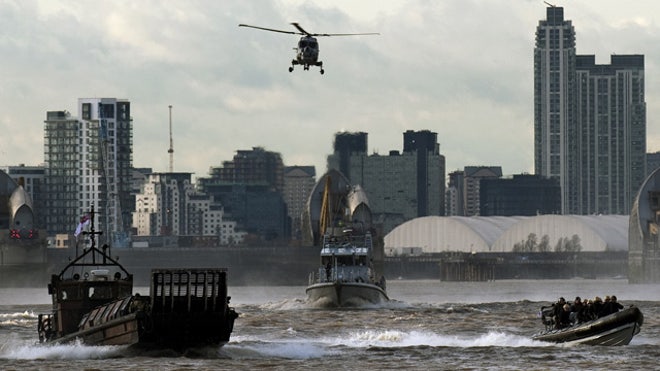 Britain's military will be armed with a sonic device that can be used as a high-volume loudspeaker or a non-lethal weapon to disperse crowds at this summer's Olympic Games in London, the defence ministry said on Friday.

The equipment, which can project a piercing sound over hundreds of metres causing physical pain, has been used during protests at the G20 summit in Pittsburgh in 2009 and against pirates operating off the Somali coast.

Continue reading here



---
Brasscheck TV's answer to the normal human question: "What can I do?"
---
For more The "War on Terror" is a Fraud: videos, click here
See the complete catalog of
brasscheck tv videos
About Us | Information for subscribers | Privacy Policy | Contact